Who we are
Anna and Francesco's professional backgrounds in film and corporate business provide the right mix of creative sensitivity and business acumen to tackle all areas of the film business and film production. Between them they have worked and lived on three continents and have experience in conducting business in highly complex markets such as China, Latin America and Europe. They have decades of experience working in multicultural environments and understanding and catering for local needs.
Together they established Blue Lions Films, originally to package and service produce the Italian English-language feature CRUEL PETER, produced by RAI, Makinarium and Taadaaa.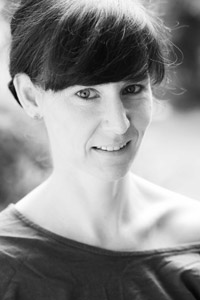 Anna Jancsó
Member of an internationally renowned filmmaking family, Anna has extensive experience in film and television in Europe and Latin America. Her work has been broadcast on ARTE, ZDF, NHK, Odissea, Mezzo and Arts Channel Australia and gained prestigious recognition, amongst them the FIPA D'Or and Film London "London Calling" awards.
She also headed various service production companies in Latin America, catering for the international advertising and film industry, and organizing OBs for international broadcasters.
Anna is now based in London and produces out of both the UK and Hungary. She is also working with Adventure Pictures on a number of projects for writer/director Sally Potter. Anna is also an experienced Line Producer and Production Manager.
Credits include the documentaries A Different Way (2008) and El Destello (2011); the award-winning short film Little Soldier (2016) and Jim Sheridan's 11th Hour; and the features Forgotten Man and Sally Potter's The Party (2017).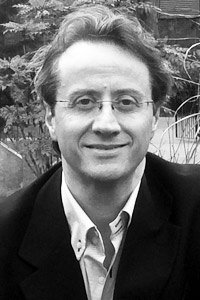 Francesco Zibellini
Francesco joined the film industry in 2010, after an international career in management for big blue chip companies. He covered board level positions in several countries, has managed complex projects and wide and diverse teams, and has been responsible for budgets well above a billion US$.
In the movie industry he started out as a writer. He worked in Italy with renowned screenwriter Elvio Porta on several projects for RAI and as a script and story editor and marketing consultant in Spain. Two of his feature film projects are currently in pre-production.
In the UK, Francesco coordinated the initial phase of financing for the feature film DRONE BOY by BAFTA winner Start Urban, and executive produced the documentary ONE GIRL by award-winning director Rosa Russo. He is currently on the production teams of several projects, amongst them a feature film about the life of the novelist Jane Austen.